Temple Festival
The traditional lifestyle and the rituals of the festivals are faithfully followed and there is often vibrant music, dance performances.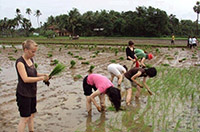 Farm Tour
Without any pressures of day to day life, you enjoy your leisure time in an organic land with all your meal made out of fresh vegetables as fresh as plucked from the soil or plant.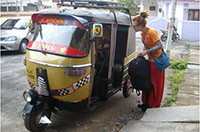 Tuk Tuk Service


Auto (Tuk-Tuk): Most economy tourist vehicle of India, used as public transport.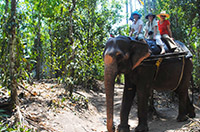 Elephant Watching & Riding


An elephant back safari is not just a ride on the largest animal Land, it's an unforgettable experience, to interact with the elephants as well as enjoy a ride through local areas and beautiful riverside scenery.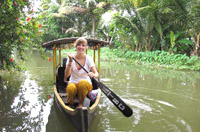 Country Boating


Kerala Houseboats (Riceboats) or kettuvallam are country boats that were used in the early days for the transport of goods.